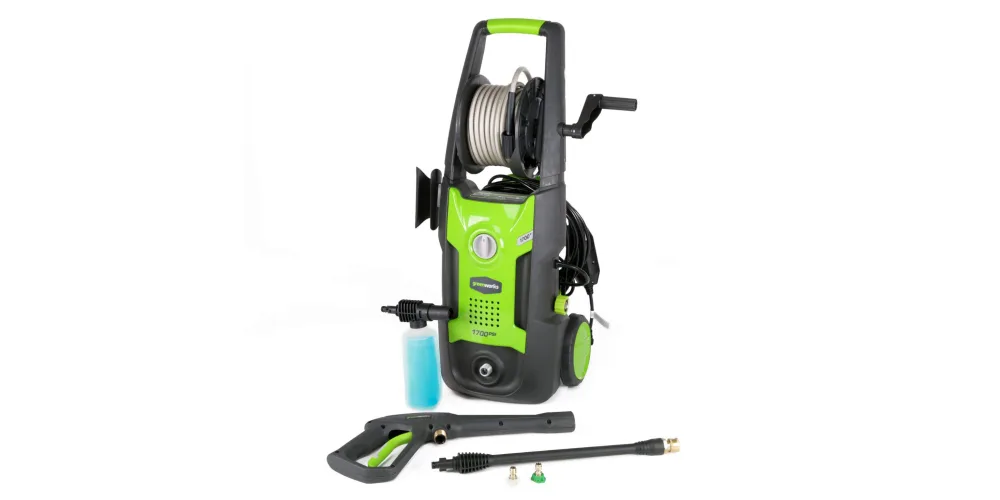 When it comes to pressure washers, they can be an extremely handy tool to have, whether you need cleaning done, or you need to hire someone to come to your house and get rid of all the excess dirt that has been accumulating in your home.
Another thing that you might know is the different types of pressure washers that might exist such as electric, gas, and battery powered power washers, and how they can work on their own. Pressure washers can work in different ways, and each can come with their own pros and cons.
Now, when you are deciding on ways to clean the dirt in your house, you might be thinking, "Is it a good idea to invest in a proper pressure washer, or is it a better idea to save my money and rent out one instead"? There are definitely a lot of considerations that you need to make, so that you can make the best overall decision.
Today, we will discuss how buying or renting your own pressure washer can help you, and if one or the other is better. So, let's get started!
Buying
Now, the first thing that you need to know is that if you buy a pressure washer, the experience can be far different from just renting one. One of the biggest benefits that you will get from buying instead of renting is that you will have the freedom of being an owner.
Another benefit that you will get from buying a washer is that you will be able to use it anytime that you like, since you will always have access to it. Another thing to know is that you will not have to worry about paying fees per day to any person, and you will not have to worry about consistently breaking and having to pay maintenance fees as well.
However, a disadvantage of buying a power washer instead of simply renting it is that you will surely never use it more than once or twice in the matter of a few years, since dust does not accumulate that easily.
Renting
Now, moving on, when it comes to renting a pressure washer, you should know that the biggest benefit that you can get from renting is that you are going to be saving a lot of money in the long run, since you only need to pay the fees of one day of usage as compared to investing in an entire power washer.
Secondly, you can simply rent one out for a few hours, and you do not need to worry about the fact that you pressure washer is not being used and put to good use, you can just rent it out whenever your heart desires.
However, the major disadvantage of renting out a pressure washer is that if you rent it out, and something goes wrong, such as the pressure washer ends up breaking, you will need to pay separate maintenance fees, and you will need to cover the costs of breaking the pressure washer, which can cost you in the long run.
Therefore, these are some of the pros and cons of renting or buying a pressure washer, you can make the rest of the decisions.