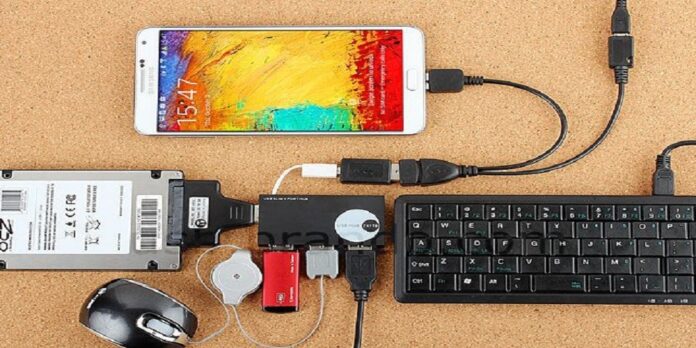 With each passing day, USB connectors and ports are becoming more functional, paving the way for unique, lighter, smaller, and portable devices. The versatility of USB accessories provides power and speed in each hand.
USB accessories are beneficial in a world where USB ports progressively set charging & data transfer standards in many devices. Here we will discuss some types of USB Accessories that are available online.
Let's explore their specifications and applications!
1. USB Printer Cable   
This USB 2.0 printer cable is perfect for connecting your server, printer, scanner, and other devices to a computer or laptop. This type of USB printer cable offers up to 480 Mbps of High-speed transfer data. It has broad compatibility with different devices with a USB type B connecter. You can find this USB printer cable long-lasting because it has corrosion-resistant gold-plated connectors and braid/ foil shielding that make it high-performance without any signal loss.
2. USB-C Cable
USB-C is the latest USB cable that is more quick and powerful to charge your device. Using this, you can set various devices like Nintendo Switch, MacBook Pro, Google Chromebook Pixel, and the latest devices models of HP and Del. The popularity of this cable is that you can charge both your mobile and laptops with such chargers. You can use this charger for multi-purposes in different circumstances.
You can also use these cables as a universal connector for video and other data transfer. This USB power delivery technology can reach up to 100 watts for larger device charging.
3. Hands-free Music Audio Receiver Adapter
You can use these adaptors for your headsets and speakers. Connect them with the device and convert the audio operation of the device into a Bluetooth wireless one. Remove your wired connections problem by using this adaptor. It has a mini-sized portable design. You can use it on your android, smartphones, and even your iPhone. It is also compatible with headphones home and car speakers with 3.5mm audio input.
4. USB C Hub
This USB accessory is an aluminum-magnesium alloy with USB3.1 Type-C to 4USB 2.0 HUB feature. It is a device that divides USB ports into multiple ports to connect various devices to the main system. One USB hub can provide 5 to 7 connections based on its specifications. You can plug in different devices like drives, storage devices, and cameras. It has a blue LED status indicator that makes the operating status clear at one glance.
5. Mini USB OTG Cable
OTG cable allows data transfer without the use of any computer. You can transfer your mobile and USB drive data with this small-sized device. It is very stress-free to use & convenient to carry. OTG provides stronger compatibility, stable connection, and faster data transfer.
Before buying an OTG, ensure that your mobile will support this connection.
Online Resources:
USB accessories make provide multiple applications to make your life convenient. You can buy all the USB as mentioned above accessories from cakeycn. This site will provide you with all the latest options with high-quality.
Conclusion:
The market is flooded with a range of USB accessories. You need to choose an authentic site for online shopping. Otherwise, you can face serious consequences. You will find all the accessories from the above-stated site with excellent quality and a wide range. Check the website for your required product.