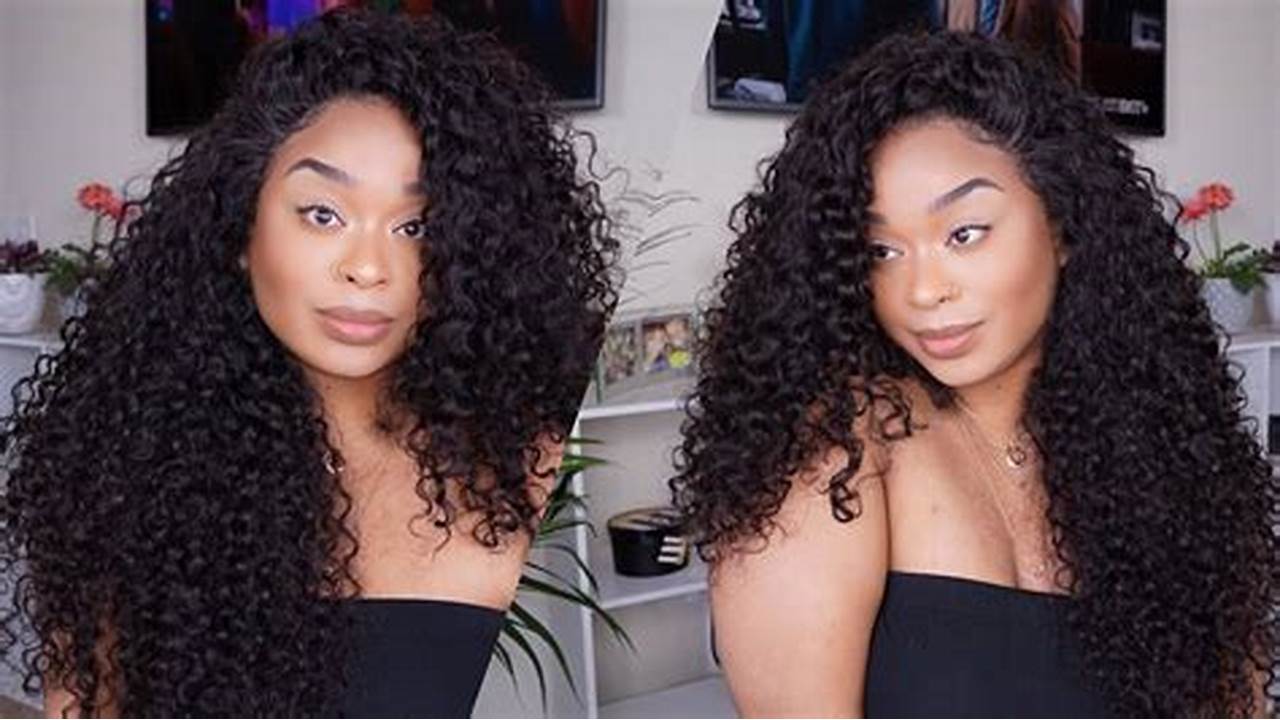 Summer is just upon and us and what better time to go crazy with colors on your hair than the season of sun and bright light? From vibrant colors to soft dyes, 2022 is a year of experimentation with your hair colors. But if you are reluctant to use your real hair for your colorful adventures, use a closure wig instead.
Closure wigs are trending this season with a variety of colors topping the charts. If you are ready to go nuts with colorful closure wigs, here are the top trending colors of closure wigs for 2022. Let's dig right in.
Reverse Ombre
Ombre is one type of hair color that is evergreen and seems to be always in style. There have been several variations of the ombre color on hair. However, there is a new style of ombre hair trending this year – the Reverse Ombre.
Instead of the traditional dark roots to light ends, reverse ombre goes from light roots to dark ends. The combination of dark and light colors can be in any shades you want but the most popular ones right now are from blonde to black and brown or even gray to purple.
Bright Orange
While this may not be the color everyone will be willing to experiment with, it is definitely the color of spring and summer 2022. You will more than a few enthusiasts supporting a bright orange wig as the weather gets warmer. If you love reds and ginger wigs but want to stray to something unique this time, go for a bright orange closure wig and you are sure to turn some heads.
Honey Blonde
Shades of blondes are another color that stays popular over time. Honey blonde is a trending color for closure wigs in 2022. This light and warm shade of blonde catches light and shines bright in the summer season. It will illuminate and accentuate your facial features.
Ombre Teal
Ombre teal is another version of the classic Ombre that is quite famous with the fashion peeps this time around. This closure wig supports dark blue roots that fade into a lighter shade of blue. It is perfect for a tropical vacation or just for a day on the beach. Pose in your blue hair with the blue sea and under the big blue sky and you are sure get thousands of likes.
Pastel Pink
Not everyone may be able to pull off pastel pink wigs, but they are hot in hair styles right now and are perfect to go with a cute little dress. You may think that it doesn't suit darker complexions, but anyone can make pastel pink work with the right choice of dress and makeup. Try it out with curls and a nude glittery shadow to make the look pop.
Red Closure Wigs
Red is a classic color for the hair. From bright red to lighter hues, red is here to stay as a trending color for closure wigs. You can pair red wig with any look, and it will immediately take it up a notch. Style it in curls, waves, or leave it straight, red hair can set you apart from the crowd without much effort.
Conclusion
Staying on top of trends is fun and comes in handy when making an important fashion choice. But don't forget to add your individual personality in the trends. Tis the season to shake things up – wig color wise. Go put that colorful hair on and take on the world.