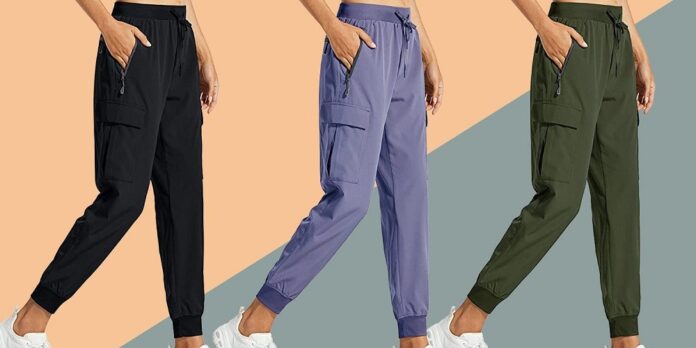 Sweatpants have come a long way since their humble beginnings as gym attire. In the 21st century, sweatpants are no longer relegated to the corner of your closet; they're now accepted into everyday fashion. Whether you're looking for comfort, style, or a combination of both, there's a type of sweatpants out there for you.
But this classy and comfortable style comes with a lot of options. As the pants come in all shapes, sizes, and styles, so it can be hard to choose which one is right for you. Let's explore the different types to make a worth choice!
Classic Jogger Sweatpant
This sweatpant is the standard by which all other sweatpants are judged. It features an elastic waistband and cuffs at the ankles that provide a snug fit. The traditional jogger also often includes side pockets and is made up of thick cotton material that helps keep you warm in colder weather. This type of sweatpant is ideal for those who want comfort without sacrificing style.
Baggy Sweatpant
These sweatpants have become quite popular recently due to their comfortable fit and relaxed look. Unlike the classic jogger sweatpants, baggy sweatpants are characterized by a looser fit in both the legs and waistband area. This type of sweatpant is perfect for those who want comfort without looking too casual.
Cargo Pocket Sweatpant
For those who need extra room to store things, cargo pocket sweatpants may be the answer. These pants feature several pockets on either side of the legs, allowing you to store items such as your phone or wallet within easy reach.
Cargo sweatpants are perfect for outdoor activities or running errands when you don't want to take a bag with you. They're also available in several different materials, so you can find one that best suits your needs and preferences.
Stacked Sweatpant
The stacked sweatpants are a newer style of sweatpants that are quickly becoming popular. This pant features an elastic waistband and cuffs at the ankles, much like the classic jogger sweatpant. However, it also has tapered legs that give it a more fitted look, allowing you to dress up sweatpants for a more stylish look. These sweatpants are perfect for those who want to stay cozy but also make a fashion statement.
Tapered-Fit Sweatpant
These sweatpants are designed to hug your body while still providing enough room for movement and comfort. This type of pant usually features an elasticated waistband, cuffs at the ankles, and side pockets like classic joggers but offers a more streamlined look than its predecessor. Tapered-fit pants can easily transition from casual wear to more formal occasions depending on how they're paired with other pieces in an outfit.
Conclusion
Sweatpants come in many shapes and sizes, so it's important to find one that best fits your lifestyle and personal taste in fashion. Whether you're going for comfort or style or both, there's sure to be a type of sweatpant out there that meets your needs perfectly.
From classic joggers to cargo pocket styles and tapered fits, there is something for everyone when it comes to staying comfortable while still looking stylish!