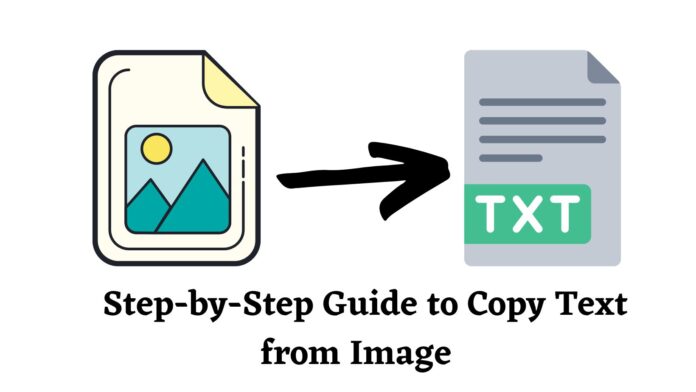 Have you ever come across an image online that you wanted to copy text from, or copy text material from your everyday notes, but didn't know how? It can be time-consuming if you type it manually.
Moreover, the need to copy text from images is much needed in data entry work, offices, and schools, where you have paper documents or pdf files and notes that you want to be converted into text files.
Typing and re-typing the text from the image is a way-old method. New methods and software are introduced which can be reasonably effective in your everyday work routine, saving your energy and time.
One of that software is "EaseText image to text converter" … Yes! This incredible software is just all you need to do your work in just a few clicks. This blog will discuss, the step-by-step guide to copy text from image using the software, and then some benefits of using it. So, without any further ado, let's dive into the detailed guide.
Step-By-Step Guide to Copy Text from The Image Using EaseText Converter
Step 1: Install the software via links available on the Easetext website according to the system available – Mac or PC. Follow the installation process as it displays on your screen.
Step 2: Launch the Easetext Software. You will see an 'add file' button, click to add an image to be converted to text or simply drag and drop the image file.
Step 3: After setting a reasonable option in the 'convert setting' dialog, click "start".
In a couple of minutes, the text from the image will be extracted.
Step 4: After the text has been extracted, check it and if you need any modifications, you can edit it on the software. (It's optional)
Step 5: Click the 'export' button after you've checked everything. The pop-up window will appear where you have to select the file location to save it and the format you want your text file in. Finally, click 'save' and the file will be saved in the selected location.
That's all – simple and easy!
Benefits Of Using Easetext Image to Text Converter
Speed and Efficiency
The biggest benefits of using a copy text from an image converter are the speed and efficiency it offers. If you need to edit or reuse the text from an image, this type of converter can save you a lot of time. Simply download the application, follow the easy procedure, and in a matter of seconds, you'll have a version of the text that you can easily edit or reuse as needed.
Accuracy
Another big benefit is accuracy. When you try to manually transcribe text from an image, it's easy to make mistakes. However, when you use a converter, the process is much more accurate. This is because converters use optical character recognition (OCR) technology to recognize and extract text from images.
Save Time and Money
If you need to transcribe a large amount of text, doing it manually would take hours—if not days—to complete. Not to mention, it would likely cost you more in terms of labor costs. With a converter, you can get the job done in a fraction of the time—and for less money.
Conclusion
If you need to convert text from an image file, EaseText image-to-text converter can be an extremely helpful tool. This converter is quick, efficient, and accurate—saving you time and money in the long run. And now that you know the detailed process of how to use it, download it today, and don't hesitate to give it a try!