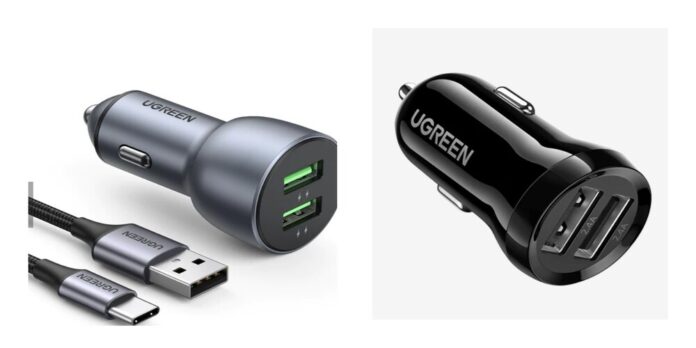 The struggle of being stuck with only one outlet. Most of us are restricted to traveling with limited energy. No more worrying about running out of battery juice on the road. It's time to take your mobile with you wherever you go, last longer on the go, and reduce stress by staying connected.
A portable car charger can charge your mobile device while driving – at a fraction of the time and cost it would have taken to charge through a plug. A Portable Car Charger is a device that plugs into your car's 12V cigarette lighter socket.
It is a car-mounted device that can be plugged into the USB port of many smartphones, mp3 players, and other portable devices, allowing you to charge your device on the road. This small car adapter is compatible with any device that uses USB charging cable options.
Advantages Of Portable Car Charger
Save your time with a portable car charger. There is no need to worry anymore about the low battery and the device getting warm. It provides 2 in 1 design, including a powerful car charger and a USB cable. Advantages of the portable charger are given as follows:
· Available In Multiple Watt
Wattage is a measure of electrical power that the charger will provide. The more wattage a charger has, the more power it can provide to charge your phone quicker. Supporting multiple watts makes it compatible with all the phones and tablets.
Depending on your requirement, you can choose from 18-watt, 24-watt, or 36-watt.
· Quick Charge
There are two quick charge protocols, 2.0 and 3.0. The advantage of QC2 is that it is backward compatible with QC3, which means all the new smartphones will be charged with QC3 protocol at high speed and charge older devices.
UGREEN's portable car charger is compatible with quick charge and can charge your device up to 4 times faster than conventional charging.
· Multi-Protection For Devices
You can avoid such cases; multi-protection is essential to ensure the proper working of your device with a car charger. It is a type of circuitry that helps protect devices from short-circuit, over-charging, and high voltage.
Its features offer a safer charging environment for your devices. So, you can be sure that it will only charge your devices at a safe level of current and voltage.
· Prolongs Life
Unlike plastic, aluminum is highly durable and scratch-resistant. The protection of aluminum is more substantial than other materials, and it is more durable, antirust, and anti-oxidation. It will never crack, dent, or fade. Don't you hate it when your charger breaks down on you?
That is why portable car chargers created a line of high-quality car chargers made of aluminum to ensure they last you a lifetime based on your needs.
· Ensures Reliability
Ensuring reliability is an electronic device that assures you that the power is available at your end. It detects the voltages and types of current and when there are any fluctuations or failures in the current.
It protects from any surges or spikes in the current, making a device malfunction during charging.